2019 Social Campaigns
The main function of advertising is to sell. However, we believe that when using for social campaigns, it can make us think about more infinitely important and significant things.
For another year, with the funds in outdoor advertising, we – the team of MOTION ARTS Ltd. are involved and support a lot of socially significant campaigns and cultural events. Hardly anyone would argue that in these cases advertising is something useful. For 2019, the company donated nearly BGN 240 000 in the form of media planning, printing, logistics and montage of advertising space, both in the capital city and throughout the country.
We will share of few of them:
We supported again the Bulgarian Association of Accident Victims in Car Accidents in the social campaign for assistance to victims of car accidents. The Bulgarian Association of Accident Victims in Car Accidents was established in early 2006 as a non-governmental organization that actively participates in the discussion aimed at resolving problems related to traffic safety. Its main task is assistance to victims of road accidents and their relatives, as well as interaction with government bodies, institutions and non-profit organizations in order to reduce and prevent road accidents.
Media partnership with the Movement for National Cause (DNA) in the campaign "Do it now". This is an information and educational campaign of a new generation. One of the main problems with fertility is the late decision to have a child. The campaign is expanding its scope and, in addition to encouraging couples and families to have children, will encourage all men and women of childbearing age who, for various reasons, still delay the decision, to think when would be the best time for them to take this step.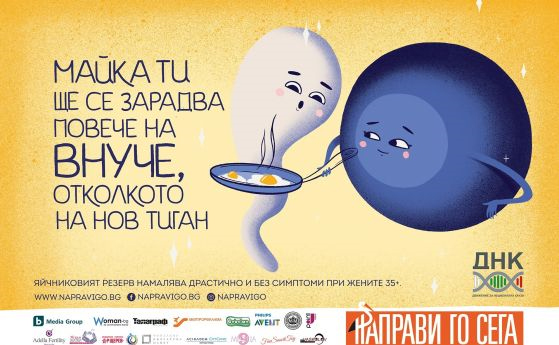 needs your support to keep on protecting the forests of Bulgaria. MOTION ARTS supported the MISSION. To build a future where people live in harmony with nature. WWF wants to stop the planet's environmental deterioration so that in the future people can live in harmony with nature. This can be achieved through conservation of biodiversity, sustainable use of renewable natural resources and reduction of pollution and wasteful consumption.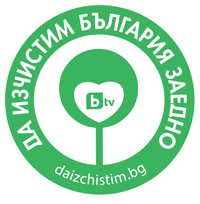 Once again we were a partner and participant in the campaign of BTV Media Group "Let's clean Bulgaria".
In 2019, under the auspices of bTV Media Group, Bulgaria's major clean-up motivated a record number of 433 683 volunteers to join thousands of clean-up, upgrading and afforestation campaigns and remove 4 338 tons of waste from the country's map. Based on the results achieved and the good example, the initiative received a prestigious recognition among 180 countries which united the efforts of over 20.7 million people on the World Cleaning Day.
We supported the largest socially responsible initiative of Nova Broadcasting Group being implemented in partnership with the Reach for Change Bulgaria Foundation.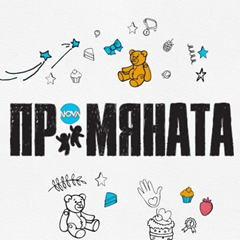 It aims to improve the lives of children in Bulgaria by finding motivated social entrepreneurs and helping them to put their ideas into practice. Nova Broadcasting Group invests over BGN 190 000 in the initiative every year. In addition, the company actively involves its employees in the selection process as mentors, provides media support for all participants in the Incubator.