Billa
It is interesting to know that the history of BILLA dates back to the middle of the XX century. It all started in Vienna in December 1953 with Karl Vlaschek and his first perfume store! In 1960 the retail chain already included 45 branches offering also food products. The following year, it was given the name BILLA, short for the German Billiger Laden (cheap store), and turned to a revolutionary for that time self-service system.
BILLA Bulgaria is the first international supermarket chain that started operating on the Bulgarian market in 2000. At present the chain has 130 stores in 38 cities across the country and 52 out of them are located in the city of Sofia. BILLA also has the largest network for outdoor advertising in Bulgaria.
It is important what we at MOTION ARTS Ltd. can tell you as an advertising operator on the territory of BILLA supermarkets for more than 10 years:
54 % of the customers visit the stores 2-3 times a week;
The monthly traffic is almost 4 120 000 people;
Each store has many different types of advertising facilities on key locations, visible both from the territory of the stores and from pedestrians and car traffic;
Researches strongly confirm the strength of this type of communication channels as particularly successful with the possibility of targeting – on a national or regional level;
The advertising facilities are highly efficient, over 70% of the impact on the consumer at the point of sale.
And offer you:
Illuminated billboards "Pisa" type measuring 4 x 3 m at the most attractive locations - at the entrance and the parking lot of the respective supermarket. The positioning of the advertising facilities enables effective communication with both customers and people passing around the respective stores.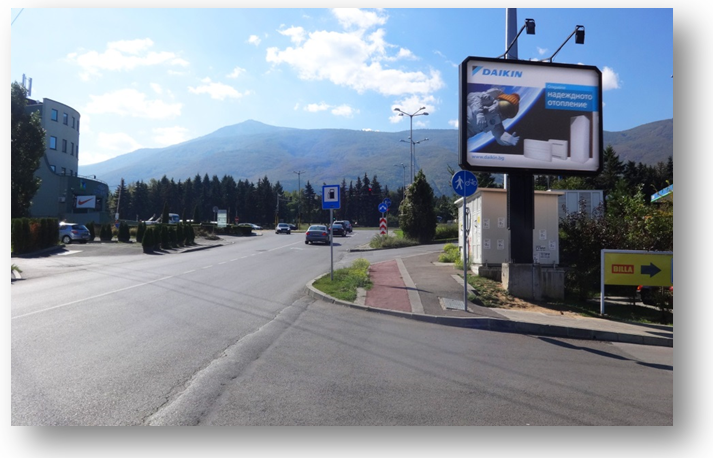 City Light Boxes measuring 1.2 x 1.8 m, located at the entrance of the supermarket and in the pedestrian areas. Their positions allows immediate impact on consumers.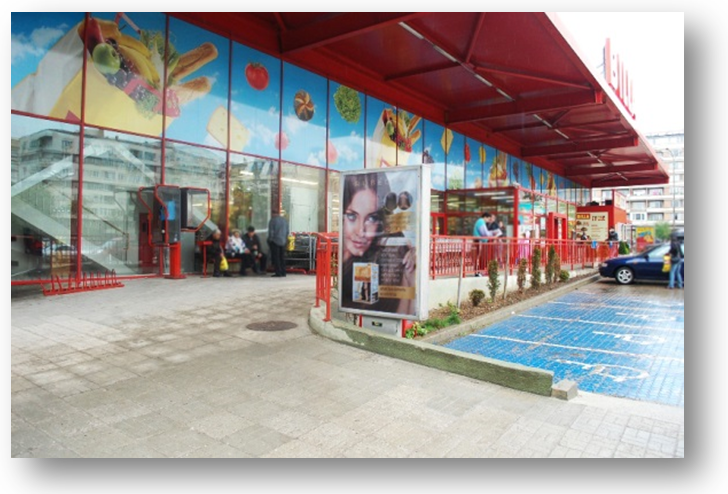 WE CAN DO IT!
We will offer and select the MOST SUITABLE ADVERTISING POSITIONS for YOUR ADVERTISING CAMPAIGN.